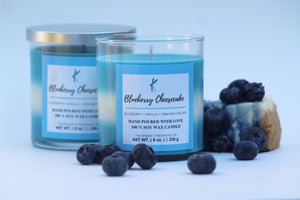 Kaylee's Kandles
Blueberry Cheesecake
Regular price
$15.00
$0.00
Unit price
per
This scent features a vanilla, blueberry, and graham cracker scent. This is more of a sweet scent but not overpowering. This candle has a unique design and some candles may vary with design.
BURN TIME: 40 HOURS
BURN FOR: 2-3 HOURS AT A TIME.
Blueberry Cheesecake Candle
I like to burn this candle in the kitchen. It smells so good like something baking in the oven!
---